Diane Tapscott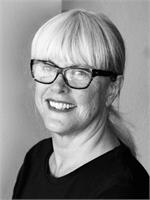 Certified Pilates Instructor
Diane found Pilates in 2008 and quickly realized it was a movement discipline that helped her feel stronger, more supple, and confident in her own body. After a long career in Silicon Valley, she decided to dramatically switch gears and became certified in both the Balanced Body Comprehensive Pilates program and Yamuna Body Rolling.
Pilates and Yamuna Body Rolling (YBR) are complementary platforms that help people release tension and strengthen the entire body while toning and elongating from head to toe. As a teacher she wants to help people to move with ease and strength as well as overcome body constraints caused by lack of exercise, injury, overuse, or simply the body they were born with. Diane has experienced first-hand how compensation patterns can allow people to power-through when needed–especially when young–but as we age, old injuries catch up with us if never truly resolved. She believes that through consistent, focused movement and awareness of how our bodies do or don't work, we have the opportunity to thrive.
Diane Tapscott is currently not instructing any classes.