Melissa Stroud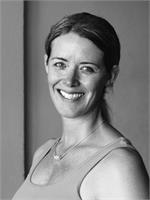 Certified Pilates Instructor / Core Align Instructor
Melissa is a Certified Balanced Body Pilates Instructor who has also completed the CoreAlign instructor training. She looks forward to bringing you a pilates program that builds a sustainable fitness, mobility and wellness program to your life.
Melissa has spent the better part of her life helping others in a successful career serving her community. In an effort to reduce the stress in her life she wanted to start a practice that would bring her mind-body connection to the forefront. In 2014 Melissa began taking pilates classes at Agile Monkey. It was through her pilates journey that she found its ability to lengthen, strengthen and stabilize her body while energizing her mind.
In 2015 Melissa was put on dialysis for kidney failure. Knowing how vital a strong body and mind was to the success of a future transplant she continued and even deepened her pilates practice. In less than a year she received the exciting news that a kidney transplant was available. Because of her physical strength and calm mind she was able to return to pilates after her transplant just two months later. This is what inspires her and why she wants to share pilates with as many people as she can.
Melissa loves to surf, hike and take road trips with her family and dogs. Her sense of adventure is strong and her drive to feel her best doing those things is found through her pilates practice. Ultimately she wants to share with you how integrating functional movements into a goal-oriented exercise program can help you live your best life too.
Melissa Stroud is currently not instructing any classes.