Rose Nolen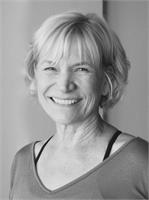 Certified Instructor
Rose has always loved to move. As a child she danced around the house until her parents finally decided dance lessons were in order. She studied ballet and modern dance, and then earned her BA in dance education from the University of Maryland. Upon graduating she performed professionally and then started her own dance company. She began studying Pilates to help with back pain, and over time appreciated the physical benefits as well as the mindful approach to movement.
While raising a family, Rose earned a California Multiple Subject Teaching Credential, and as she started to teach in the classroom she integrated creative movement and Pilates. She became convinced that Pilates was an incredibly flexible and powerful technique that served a wide range of physical needs from adults to children, as well as athletes and an aging population with varying abilities.
In 2008 Rose completed her comprehensive Pilates training with Rael Isacowitz and BASI Pilates, and then studied Polestar Pilates and Therapilates with an emphasis on osteoporosis. Rose began teaching adult classes shortly thereafter and hasn't stopped since. After retiring from teaching third grade, Rose moved to Aptos and began studying at Agile Monkey to continue her own practice. She was thrilled to find a knowledgeable, caring community of gifted teachers who inspired her to participate in the Balanced Body instructor training program. She feels certain that her Pilates practice has helped her to continue moving and dancing with joy, and is excited at the prospect of sharing her love of movement with others.
Rose Nolen is currently not instructing any classes.