Susie Durant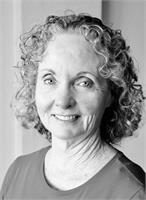 Certified Instructor Susie's approach to Pilates comes from a background in ballet, modern dance, yoga, fascial release work, with the ultimate goals of pursuing healthy, mindful living and graceful aging. Susie received her BA in Dance from UC Irvine, taught ballet to children and adults, and studied yoga. Moving from the dance world, she became a recreational athlete, exploring fitness through soccer, running, rafting and hiking - and raising a family. She discovered Pilates 15 years ago while addressing joint issues, and found the practice to be the very best form of mindful movement, providing both physical and mental well-being. Convinced that Pilates is a technique that is accessible to everyone, she began a long term personal practice and exploration of Pilates and complementary mindful approaches, with a plan to teach. She has completed the PhysicalMind and Stott Pilates instructor programs, and taught group classes in the Sacramento area for eight years. After retirement from a desk job, she moved to Santa Cruz two years ago, and discovered Agile Monkey. Its high quality, supportive environment and excellent instructors inspired her to participate in the Balanced Body instructor training program to further develop her teaching. She is thrilled to be a part of such an outstanding Pilates studio and hopes to provide support to those who want to keep moving!
Susie Durant instructs the following:
The wall mounted springboards are a great way to get a total body workout utilizing springs based resistance (which can make exercises more achievable and also more challenging, depending on the circumstance and level of the class). The springboard repertoire was originally modified from the original Cadillac exercises, but has been expanded to include familiar favorites from the Mat and Reformer, as well as a lot of exercises you can't do anywhere else. Most Springboard classes also include some Mat and & Props repertoire for flow.




Intermediate

- Pilates experience required. Intermediate level exercises will be the focus (with any necessary modifications).