Alice Fitzgerald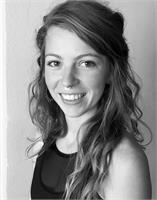 Certified Instructor.
Alice was first introduced to Pilates as a young child while watching her step mother teach at their home studio. She saw how clients bodies transformed over the sessions and appreciated the joy it brought to their lives.
Alice was always inspired by the arts as a child, and developed a deep love for movement training and performing while attending the National Theatre Drama School of Melbourne, Australia. Alice went on to explore the body through various circus modalities, which later on left her with a significant lower back injury - she now benefits from Pilates to keep her feeling strong and out of pain.
Alice believes in the bodies ability to heal itself with right attention, focus and determination and is grateful to offer support to those who looking for guidance. Whether her clients be on a healing path or seeking a deeper understanding of how they move in their bodies, she is excited to be on the Pilates journey with you!
Alice Fitzgerald is currently not instructing any classes.