Adam Lacey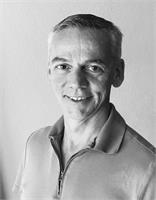 Certified Pilates Instructor & Core Align Instructor
Adam has practiced manual therapy since 1992, specializing in Esalen Deep Bodywork and Neurokinetic Therapy (NKT), a functional movement assessment and training modality. Adam started his personal Pilates journey with Jennifer Eisele, who teaches Pilates at Agile Monkey and is a bodyworker specializing in Rolfing. Jennifer offered Pilates as an ongoing movement education to maintain the benefits of Structural Integration - Adam was inspired by the benefits of combining the two modalities and pursued advanced training in both. Adam is now a certified Pilates Instructor and is also training on the CoreAlign to further increase his understanding of functional movement.
Adam sees Pilates and CoreAlign as ongoing movement practices that perfectly compliment Structural Bodywork. With extensive anatomical training, and a keen eye for assessing postural imbalances, Adam brings great attention and focus to each private session and group class that he teaches.
Adam has been an uninhibited mover his entire life, enjoying climbing, hiking, biking and dancing. His ongoing movement practice includes Pilates, CoreAlign, Kundalini Yoga, improvisational dance and cycling.
Adam Lacey instructs the following:
The wall mounted springboards are a great way to get a total body workout utilizing springs based resistance (which can make exercises more achievable and also more challenging, depending on the circumstance and level of the class). The springboard repertoire was originally modified from the original Cadillac exercises, but has been expanded to include familiar favorites from the Mat and Reformer, as well as a lot of exercises you can't do anywhere else. Most Springboard classes also include some Mat and & Props repertoire for flow.




Intermediate

- Pilates experience required. Intermediate level exercises will be the focus (with any necessary modifications).




Intro Offe

r: Try your First 3 Core Align Group Classes for only $100!

The CoreAlign improves posture, balance and functional movement in a fast-paced, challenging workout unlike anything else.

Developed by physical therapist Jonathan Hoffman, the CoreAlign method stimulates core stability muscles to fire in perfect timing while performing practical and challenging exercises, very deep stretches and core controlled aerobic training. The method is used for musculoskeletal rehabilitation, performance enhancement and as a regular sport for a healthy lifestyle. It is a perfect compliment to Pilates training, but can also be done independently.

At Agile Monkey, we are excited to be able to introduce the CoreAlign to the Santa Cruz community. It is an amazing system that utilizes the Pilates principles but brings the movement theory into a very practical upright application, and is appropriate for clients of all fitness levels.

Beginning/Intermediate: This class is appropriate for clients who have some experience on the Core Align and/or Pilates.