Jennifer Eisele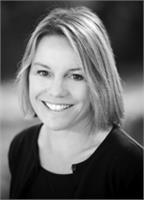 Certified Instructor.

Jennifer Eisele is a certified Pilates instructor who trained at Agile Monkey Pilates Studio and certified through Balanced Body University. As a manual therapist for over 25 years and certified Advanced Rolfer® and Rolf Movement practitioner, her focus is on postural alignment, balance and whole body movement integration.
She teaches private one-on-one Pilates sessions designed to work with the unique needs and goals of each individual. By introducing fundamental Pilates movement principles over a series of sessions, she assists her clients to develop core connections, achieve better balance in movement, and move their bodies with heightened control and awareness. She identifies each client's movement patterns which may be creating strain and postural imbalance by combining the tools of Rolf Movement and Pilates. She then uses the Pilates method to refine healthy movement patterns that ultimately lead to greater confidence and efficiency in each client's daily routine.
Jennifer also has a private Rolfing practice in Santa Cruz since 2004, and is enthusiastic about adding Pilates to her skill set. Pilates compliments Rolfing Structural Integration and Rolf movement by providing a functional approach to whole body movement integration. For more information about Jennifer see www.rolfinginsantacruz.com.
Jennifer Eisele is currently not instructing any classes.