Lisa Graham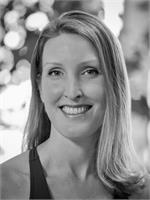 Owner, Senior Certified Pilates Instructor, Balanced Body Faculty & CoreAlign Master Instructor.
Lisa Graham is the owner of Agile Monkey, as well as a senior certified instructor, Balanced Body faculty, CoreAlign master instructor, and published author.
Lisa was first introduced to Pilates at UCLA in 1993, where she received her Bachelors in Dance while also studying kinesiology and anatomy. She received her formal Pilates training from Ellie Herman, at EHS Pilates in San Francisco and quickly became the Education Director and a Pilates-based rehabilitation specialist. Lisa continued her education by working with inspiring leaders of the Pilates community such as Lolita San Miguel, Elizabeth Larkham, Lizz Roman, Nora St John, Brent Anderson, and many others. In recent years she has been training in the newly invented CoreAlign system, which brings the Pilates methodology into a more upright and functional setting. In 2013, Lisa was honored to be named a CoreAlign master instructor by the systems creator, Jonathan Hoffman.
As an educator, Lisa has trained instructors locally, across the United States and internationally. Her students have gone on to great success and now teach all over the globe, as well as right here at Agile Monkey. She is honored to be able to pass on her knowledge and mentor a new generation of Pilates and CoreAlign Instructors.
Lisa's book credits include co-authoring Ellie Herman's Pilates Mat and Ellie Herman's Pilates Cadillac, as well as collaborating with Ellie on the three other books in that series. She has also worked with Nora St. John on the instructor training materials for Balanced Body and participates in their continuing education program development.
Lisa established Agile Monkey in 2007 and expanded it to its current location in 2012. Lisa works with a broad spectrum of clients and instructors on a daily basis, and is always excited to see what a profound impact the practice of Pilates and CoreAlign can have on an individual.
Lisa Graham instructs the following:
This fast paced and challenging class will focus on flow, expanding repertoire and advanced cueing strategies.

Please note that all of our Reformer classes will organized at the discretion of the instructor and interest of the clients, and may utilize some time on the mat or other equipment (Tower, Chair, Barrels, etc) to ensure the best class experience.

Super Advanced / Instructors Only

– These classes are intended for instructors and dedicated Pilates practitioners who perform at that level. Please request permission before registering.




Deepen your Pilates practice, and increase the fun with use of a large ball. Balance, proprioception, coordination and core strength will all be challenged.

Pilates is a method of exercise that aims to create a balance of strength and flexibility in the body. It challenges your mind and strengthens you from the inside out, enabling you to perform complex movements safely, with power and grace. The foundation of the Pilates Mat repertoire builds from simple exercises that help you to learn the underlying concepts and movement principles. You will learn things like how to do a proper upper abdominal curl without straining your neck, and how to stabilize your pelvis so that you can protect your back while working out. As the client progresses, the exercises become more complex, challenging them to use their accumulated knowledge to advance safely through the levels.


Intermediate - Pilates experience required. Intermediate level exercises will be the focus (with any necessary modifications).